Hello to All the Guitar Fanatics!! This Blog Post will be a special treat for all the Metalheads and Headbangers Out there.
We here at Guitarmetrics are Huge fans of Heavy metal music, so we thought why not make a list about Top 10 Heavy Metal Guitarists,
There are many Guitarists who have made us Bang our heads to their heavy Riffs!!, But we thought these 10 Guitarists are the most deserving because they have changed the way Metal Music is Played.
With their Headbanging Riffs and Blistering Fast Guitar solos, they have proved that they are the Metal Gods!!!
Heavy Metal is a Genre of Rock Music that developed in the late 1960s and 1970s. 
With roots in blues-rock, psychedelic rock, and acid rock
 the bands that created heavy metal developed a thick, massive sound, characterized by highly amplified distortion
, extended guitar solos
, emphatic beats, and overall loudness.
The genre's lyrics and performance styles are sometimes associated with aggression
 and machismo.
Bands like Led Zeppelin, Deep Purple, and Black Sabbath made the Genre Popular and attracted a wide range of audiences.
Heavy metal was then sub-categorized into different styles like Judas Priest who removed most of the blues influence from heavy metal, Motorhead stylized a more Punk Rock approach and increasing Emphases on speed, and the new wave of British heavy metal was started by bands like Iron Maiden and Def Leppard.
Other sub-genres like Glam Metal, thrash metal, death metal, Black metal, groove metal, and nu-metal were popularised further by the following Bands.
Glam Metal- Bon Jovi, Motley Crue.
Thrash Metal- Metallica, Slayer, Anthrax, and Megadeth.
Groove Metal and Nu-metal- Linkin Park, Limp Bizkit.
Before Starting the list we would like to include some Honourable Mentions-
LIST-
 10.
Jim Root

(James Donald Root) Slipknot
All Headbangers and Metalheads would know this Guy, Mr.Jim Root has been known to be one of the most respected Guitar Players in the Metal Scene.
He is a Guitarist alongside Mick Thompson for Slipknot. He was also the former Lead Guitarists of the Alternate rock Band Stone Sour. Jim Root Guitar Playing style is somewhat of a Mystery.
He has never officially disclosed his practicing techniques or tricks. But his Guitar playing can make a Metalhead go mad!! 
His Guitar Playing is Mainly Consisted of Heavy Riffs by using Power chords in Drop-Down Tunings, Perfect for the sound of Slipknot.
He has been known to be a Huge Beatles Fan! In an interview, he has stated that "
You know what? I never have because by the time I really started learning how to play guitar, I was really into like
Anthrax
,
Megadeth
,
Overkill
and bands like that.
That was kind of my thing. I've honestly never learned a
Beatles
song in its entirety.
I've learned little pieces here and there but it's just one of those things I never have sat down and done.
One of these days when I get some free time, I might just wrap my brain around some Beatles stuff. Their songwriting is pretty phenomenal.
Even if it's just simple pop songs, the arrangements were amazing and the experimentation was amazing. The Beatles kind of invented everything we do in rock" 
Jim Root has been always Honest about his hardships to perfect Guitar.
He has stated that "There's a lot of down picking and a lot of chromatic riffing and a lot of notes that just go really fast around each other.
It took me a while to kind of wrap my brain around - well not really a while - but it took me a while to figure out the thought process of it and then apply it and pull it off" His Primary Guitar has Always been a Fender Telecaster.
Jim has stated that Only Fenders and Gibsons give him a Classic Rock Feel, as from childhood he has grown up watching the legends like Pete Townshend and Tom Petty Playing a Fender or Gibson.
In an interview he said "Like I said, man, I'm a classic rock fan.
There's a reason people gravitate towards that. And yeah, I could play a Schecter or I could play an ESP or an Ibanez but for me, that's not (classic rock).
When you look at Tom Petty playing a blond Telecaster, it's just such an iconic thing. Or Pete Townshend.
For me, the image is a lot and when I was young and impressionable, those guitars left an imprint in my mind that was just so iconic and godlike.
To me, there is no other guitar and if I wasn't playin' Telecasters, Strats, and Jazzmasters, I'd probably be playing a Flying V". 
Jim Root is truly a Metal Guitarist by style but most of his early influences come from Classic rock.
His notable Tracks Include Me Inside, Purity, All hope is Gone Album, and many more. Check out the video below to see his Guitar Playing Technique.
Video credit- Youtube channel- Lucas canso
Want to learn to play guitar professionally? CHECK OUT OUR NO.1 RECOMMENDATION by clicking below.

9.

Michael Paget

(Michael "Padge" Paget) Bullet For My Valentine.
Mr. Michael Paget is a very respected Guitarist among the Metalheads.
He is the Lead Guitarist of the Heavy Metal band Bullet For My Valentine. 
He Mainly relies on crazy fast Guitar solos which can melt your faces! We here at guitarmetrics think that he is a little Underrated and should be listed alongside top Metal Guitarists. 
Michael Paget is a Self-taught Guitarist.
In an Interview with Guitarplayer, he has stated that "
I don't have a musical education.
I couldn't afford to take lessons, so I taught myself by watching others. My first guitar was a Spanish nylon-string acoustic that I didn't even learn how to tune for a few weeks.
Then I got an old Aria Pro electric with a Floyd Rose tremolo, followed by my first Gibson SG. My first amp was a hand-me-down from a friend of my parents, a little Marshall Valvestate that I still have."
We here at Guitarmetrics were shocked to know that he is self-taught, anyone who has seen him play will definitely not believe it.
Michael's Eary influences include blues Guitarists like Stevie Ray Vaughan and Jimi Hendrix.
 He has also stated that he is a huge fan of Kirk Hammett of Metallica, Adrian Smith, and Dave Murray of Iron Maiden.   
He Has been a long time Endorser of ESP Guitars. It is his primary Guitar for Studio and Live Sessions.
Some of his Best Tracks include Tears don't Fall, Alone, Your Betrayal, Bittersweet Memories, and many more. 
Bullet for my Valentine has been awarded the most successful act by Kerang Awards.
Check out His Insanely fast solo in his track 'Alone' in the Video below.
Video credit- Youtube channel- Fearcesupport
Want to learn to play guitar professionally? CHECK OUT OUR NO.1 RECOMMENDATION by clicking below.


8.

Richie Faulkner

(Richard Ian Faulkner) Judas Priest.
 Judas Priest is one of the most influential Heavy Metal bands of all time!!
We had to include Richie Faulkner in this list because of his Huge contribution to the Metal Music.
He has recently come into limelight with his First Performance With Judas Priest in 2011 on American Idol.
His Guitar Playing is largely influenced by Blues roots. His solos Mainly consist of Pentatonic Runs incorporated with his Use of Melodic Minor Scale Ideas. 
He has also released a set of Video lessons with Guitarworld which has enabled many Guitarists to Learn his Playing style and Improve their Guitar Playing.
Richie Faulkner has stated in an Interview with Guitarworld that "  Everyone knows, I think, who my inspirations are, musically — it's no secret Zakk Wylde's in there, Jimi Hendrix is in there, Dave Murray's in there.
I mean, there are tons of them. There's Randy Rhoads, there's Brian May.
There are tons of them. But there are usually four or five guys that, in my case, made me think, 'Okay, these are the ones that shaped the way I play today.'
So whenever I hear myself playing, I hear the Wylde in there, I hear the Hendrix in there. And, hopefully, something comes out of that.
If you distill all that into one funnel, hopefully, it comes out in another way. And it's a great journey to take, to be honest with you, 'cause the older I get and the more I go through my career, the more I find myself trying to find my own distinctive voice."
Some of His notable tracks Include March of Damned, Rising from Ruins, Sea of red, No surrender, Lightning Strike and many more. Check out his Playing in the Video below.
 Video credit- Youtube channel- EMGtv
7.
James Hetfield

(James Alan Hetfield

 ) Metallica.
YEAHHHHHH!
Yes, you got it Right! Mr.James Hetfield of Metallica.
We had to include him on this list, as we all know he is a Legend in Metal Music Community. Metallica is one of the biggest and the most influential Heavy metal bands of all time.
They have given uncountable Hits over the Years! James Hetfield is known to be a versatile Singer-songwriter and Guitarist.
He is among a few vocalists who also have a great command over their instrument.
His Rhythm Guitar Playing mixed with Kirk Hammet's Virtuosic Guitar solos has made billions of Fans Crazy for them!!
His Rhythm Guitar Playing is very Intricate and he also fills in for some solo parts in their Tracks. His playing style is very different from other Guitarists.
He doesn't follow the Conventional Playing instead, he has created his own Picking Technique which he favors.
Aerosmith is among the Major Influences of James Hetfield.
He has stated that Aerosmith was the Reason he learned to Play Guitar.
Hetfield's Playing technique mostly consists of the use of Power Chords.
We can say that he is the Master Of Power Chords!! Rhythm parts in Metallica's Tracks are really tough to cover due to the seamless number of chord changes and the fast Tempo of their songs.
James Hetfield is a long time Endorser of the ESP Guitars. He Mostly uses them for both, Studio and, Live sessions. 
Some of the most Notable Tracks of Metallica are Mater of Puppets, Nothing Else Matters, Fade to Black, Enter Sandman, One, Unforgiven, Seek and Destroy and many more. James Hetfield Has been ranked No.8 in Joel Mclver's Book The 100 Greatest Metal Guitarists. 
Check out Metallica's Most Iconic Track Master Of Puppets in the video below.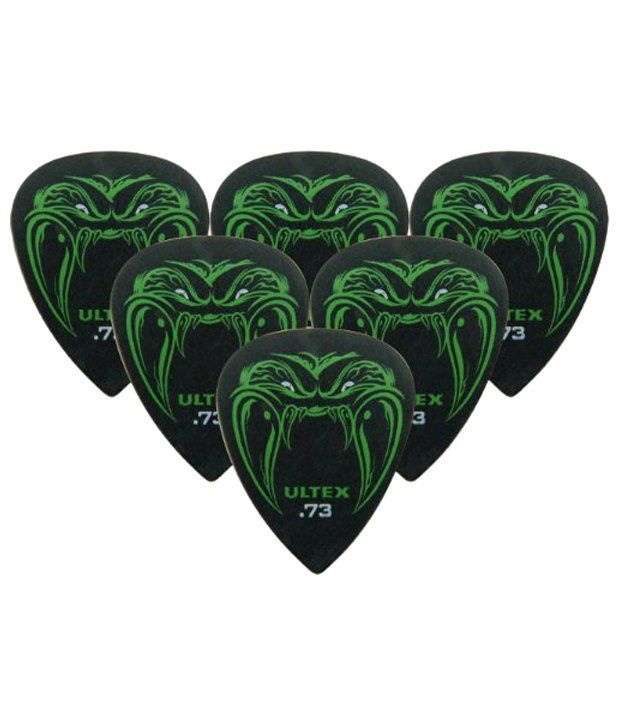 Video credit- Youtube channel- heavy metal
Want to learn to play guitar professionally? CHECK OUT OUR NO.1 RECOMMENDATION by clicking below.

6.
Gus G

(Konstantinos Karamitroudis) Firewind, Ozzy Osbourne.  
 Gus G is known to be a Perfect Shredder, a Heavy metal Guitarist in the true sense.
He is the Founder of the Greek Heavy Metal Band Firewind. 
He has also worked with many influential artists like Ozzy Osbourne, Arch Enemy, Dream Evil and Mystic Prophecy. 
His Guitar Playing style gravitates more towards the traditional Shredding, Melodic minor ideas combined with his fast Pentatonic runs is his go-to Technique.
He is a Virtuoso when it comes to Heavy Metal soloing! His Influences include Pink Floyd, Santana, Eagles, Uli Jon Roth but the most Influential artist for him was Peter Frampton.
In an interview, he has stated that 
"Frampton Comes Alive
, specifically, was the reason why I picked up the guitar and started playing. 
I was like 8 or 9 years old and my dad had the vinyl at home and was playing that song 'Do you feel like we do,' and when he was doing all that talkbox effects and making the guitar talk...I somehow thought it was a robot talking...I was just amazed by it. 
Gus is an ESP Guitar Endorser. He has Two signature Models to his Name, Gus G FR, and Gus G NT. 
Some of his notable Tracks are Mr. Manson, letting go, Money for Nothing, what lies below, Blame it on me, I am the Fire and many more.
Check out the video below to See his Guitar Techniques.
Video credit- Youtube channel- Kride
5.
Kirk Hammett

(Kirk Lee Hammett

 ) Metallica.
Kirk Hammett Of Metallica is one of the most influential Heavy Metal Guitarists of all time! He is one of the most Virtuosic Guitarists in the Heavy Metal Community.
The Tape hand Guitarist has great chops that can melt anyone's Face! Kirk is known to use a variety of Guitar Techniques like Alternate Picking, Tapping, Legato, Pinch Harmonics, and Dive Bombs.
He also favors the use of Wah-Pedals in his solos. Jimi Hendrix, Led Zeppelin, Joe Satriani, UFO, and  Beatles were some of his early influences.
Kirk Hammett even took Private Guitar Tuitions from Guitar Virtuoso Joe Satriani.
Kirk Hammett is also known to be an Art and Horror movie lover.
He has also customized some of his Guitar's with movie Posters and his own artwork. Kirk Hammett's signature taped hand has grabbed many Guitarists' attention.
In an interview, he has stated that due to his aggressive playing behavior, his hand gets hurt sometimes and starts to bleed, That's why he tapes his Picking Hand. 
Hammett has written many Riffs for Metallica like Ride the lightning, Enter Sandman( One of the best Heavy Metal songs ever Written), Creeping death, and many more.
Kirk is an Endorser of ESP Guitars but he has also been known to use different Guitars like Gibson, Ibanez,  for Studio and Live Performances.
He was ranked No.11 on the Rolling Stone's 100 Greatest Guitarists of all time, he was also ranked No.15 in Joel Mclver's Book 100 Greatest Metal Guitarists.
Guitar world Gave him their First Hall of Fame Award. Also, the Riff in enter Sandman was Ranked No.399 in Rolling Stone's 500 Greatest songs of all time.
Check out the Video Below to See his Guitar Techniques.
Video credit- Youtube channel- metalmonster 2018
4.
Ritchie Blackmore

(Richard Hugh Blackmore) Deep Purple.
Every Guitarist at some point in their life has tried to play the Legendary riff in "Smoke on the Water" Ritchie Blackmore of Deep Purple is a legendary Heavy Metal Guitarist.
He is not one of the Traditional shredders you see in Most Heavy metal band, but his Guitar Technique is Unique compared to others.
He is the earliest Guitarist who Influenced a generation of Heavy metal Guitarists. His Guitar Techniques Include Alternate picking licks, Legato, and Heavy Riffs!!!
He has stated that he has largely developed his Vibrato style by listening to Eric Clapton. 
Blackmore is an experimental Guitarist, he favors the use of organs in his Tracks due to his classical music influence.
In an interview, he has stated that "
I like popular music.
I like ABBA
 very much. But there's so much stigma like, 'you can't do this because you're a heavy band', and I think that's rubbish.
You should do what you want ... I think classical music is very good for the soul.
A lot of people go 'ah well, classical music is for old fogies' but I was exactly the same.
At 16 I didn't want to know about classical music: I'd had it rammed down my throat.
But now I feel an obligation to tell the kids 'look, just give classical music a chance'.
The guitar frustrates me a lot because I'm not good enough to play it sometimes so I get mad and throw a moody.
Sometimes I feel that what I'm doing is not right, in the sense that the whole rock and roll business has become a farce, like Billy Smart Jr
 Circus and the only music that ever moves me is very disciplined classical music, which I can't play.
But there's a reason I've made money.
It's because I believe in what I'm doing, in that I do it my way—I play for myself first, then secondly the audience—I try to put as much as I can in it for them.
Lastly, I play for musicians and the band, and for critics not at all."
Some of his Iconic Tracks are Smoke on the water, Highway star, Soldier of Fortune, Child in Time, Perfect Strangers, Lazy, and many more. 
Blackmore was ranked No.16 in Guitar World's 100 Greatest Metal Guitarist Of all Time, he was ranked No.50 in Rolling Stone's 100 Greatest Guitarists of all Time.
Guitar World has also Included Blackmore's Two solos( Highway Star and Lazy) in the 100 Greatest Guitar Solos of all time. 
Blackmore was Inducted in the Rock and Roll Hall of Fame as a member of Deep Purple.
Check out his Iconic solo in Highway star in the video below.
Video credit- Youtube channel- Mercedes-benz Enthusiast Channel 1
Want to learn to play guitar? Check out GuitarTricks! The best online guitar learning platform. Check out the video below to know more. Sign up today by clicking here and get 2 weeks for free!
3.

Tony Iommi

(Anthony Frank Iommi) Black Sabbath.

 Tony Iommi of Black Sabbath is a Heavy Metal Inspiration for Guitarists.
H
is innovative, de-tuned, dark riffs are considered to be the blueprint for hundreds of bands that followed.
His Legendary Riffs Has Changed the World Of Heavy Metal Music and has carved the path for many other Guitarists to Follow their Musical Passion.
Iommi has also been Huge Inspiration for Guitarists to Never Give Up on your Dreams.
He was very different from other Guitarists of his Time. While working in a factory as a teenager, Iommi lost the tips of the middle and ring fingers of his right hand in an accident, an event which crucially affected his playing style. 
Iommi thought he would never be able to play the Guitar after this accident but he refused to give up.
Although he quit the Guitar for some time but was hooked up again after his friend played him a recording of Famous Jazz Guitarist 'Django Reinhardt'.
Iommi later stated that "My friend said, "Listen to this guy play", and I went, "No way! Listening to someone play the guitar is the very last thing I want to do right now!"
But he kept insisting and he ended up playing the record for me. I told him I thought it was really good and then he said, "You know, the guy's only playing with two fingers on his fretboard hand because of an injury he sustained in a terrible fire." I was totally knocked back by this revelation and was so impressed by what I had just heard that I suddenly became inspired to start trying to play again". 
Iommi Never tried to switch to Right Handed Playing.
In an interview with Guitar World, he stated that "If I knew what I know now I probably would have switched.
At the time I had already been playing two or three years, and it seemed like I had been playing for a long time.
I thought I'd never been able to change the way I played.
The reality of the situation was that I hadn't been playing very long at all, and I probably could have spent the same amount of time learning to play right-handed.
I did have a go at it, but I just didn't have the patience.
It seemed impossible to me. I decided to make do with what I had, and I made some plastic fingertips for myself.
I just persevered with it". Tony Iommi's biggest Regret is Losing his Fingertips.
In an interview with Guitar Player Magazine, He has Stated that "It became a burden. Some people say it helped me invent the kind of music I play, but I don't know whether it did. It's just something I've had to learn to live with.
It affects your playing style; you can't feel the strings, and there are certain chords I can't play. Right at the beginning,I was told by doctors: "You won't be playing guitar." But I believed I could do it, and I did.
Some of His Most Iconic Tracks are Iron Man, War Pigs, Paranoid, N.I.B, Children of the Grave and Many more. 
Metal Hammer Magazine ranked him No.1 one in their Poll "Riff Lords", Classic Rock Magazine Ranked Him No.6 on their list of 100 Wildest Guitar Heroes.
 Rolling Stones Magazine Ranked him No. 25 in their list of 100 Greatest Guitarists of all Time, Joel Mclver Ranked him 6th Greatest Metal Guitarist of all Time.
Guitar World Magazine Ranked him No.7 in their list of Greatest Rock Guitarist of all time. Many Artists think that without Iommi, Heavy metal wouldn't have existed!!
He is One of the most Respected Guitarists in the Rock Community.
Tony has Used Gibson and Epiphone Guitars mostly for all his studio and Live sessions, his most recognized guitar is the SG Series.
Check out one of his most Iconic Riffs in Iron Man in the Video below.
Video Credits- Youtube channel- Black Sabbath
2.

Dave Mustaine

(David Scott Mustaine) Megadeth.
Dave Mustaine is a very respected Guitar Player in the Heavy Metal Scene.
He is the lead singer of the Heavy Metal Band Megadeth, and he was also the original lead guitarist of Metallica.
He is a Shredder in a True sense, his playing style is typical of a Heavy Metal Guitarist with blazing fast solos and Heavy Riffs in Drop Tunings.
He is a major influence on the Heavy Metal Community, He has a very simple approach to Guitar Playing.
In an interview with Loudwire, he stated "It's not how big your pencil is, it's how you write your name, Playing, for me, doing solos and stuff like that, there's a lot of technical stuff that people do, they do sweeping and stuff like that and they do a lot of stuff that's real pretty-looking, but you know what?!
After a while, someone sweeping through a whole solo, it's, like, enough already.
I believe that David Gilmour can do more with one note than half of these kids that are out there now that can just do these mind-blowing solos".
Dave Mustaine's Influences include ACDC, UFO, David Bowie, Judas Priest, Scorpions, Led Zeppelin, Diamond, and many more. Some of his notable tracks are Symphony of Destruction, Tornado of Souls, Holy Wars, In my Darkest Hour, Peace sells, and many more. 
He is a Major Endorser of Jackson Guitars, although he also sometimes uses B.C Rich Guitars for studio and live playing.
Dave Mustaine is Counted among the Best Heavy Metal Guitarists in the world.
He was Ranked No.19 In Guitar World's List of 100 Greatest Heavy Metal Guitarists of all Time.
Dave Mustaine was Really thrilled to be included in the book. He stated that "It was especially sweet when I found out that Joel has written books on Metallica.
Every page I turned, I became more excited. I get to Number 5 and it's Kirk Hammett, and I thought, 'Thank you, God'.
At that point, it didn't matter [which position I was]. To be better than both of them (James Hetfield and Hammett) 
meant so much – it's been one of the pet peeves of my career and I've never known how to deal with it. All I thought was – I win!"
Check out his Face Melting solo in She Wolf in the video below.
Video credit- Youtube channel- Frederick Benny
1.

Randy Rhoads and Dimebag Darrell

(Randall William Rhoads and Darrell Lance Abbott) Ozzy Osbourne and Pantera.
We were really confused about who to Place in the 1st Position of our list, at last, we came to the conclusion that both of these guitarists are Legends and have the right to be in the 1st Place!!
Late Mr.Randy Rhoads and Late Mr. Dimebag Darrell.
These Two Guitarists might be the Most Influential Guitarists in the Heavy Metal Community!! 
                                Randy Rhoads
Randy Rhoads was a Heavy Metal God and is still Inspiring Many Guitarists to follow their dream.
He is Among the very Few Heavy Metal Guitarists who Had a Major Influence of Classical Music in their Playing.
He was a very dedicated Classical Music student and Later Gained Interest in Heavy Metal Music.
Due to his Classical Music Influence, he was a Very disciplined Guitar Player and it helped him with his Guitar Technique a lot!!
He came Into the Limelight By performing with Ozzy Osbourne. Randy has a Huge Influence on Neo-Classical Metal. 
Ozzy Osbourne was very much Impressed by Randy's Guitar Playing.
On Randy's First audition for Ozzy Osbourne, Ozzy was Shocked to see Rady's Guitar Playing.
He has stated that "He played this fucking solo and I'm like, am I that fucking stoned or am I hallucinating or what the fuck is this", He then Immediately gave the spot to Randy. And the best part was that Randy was Just Warming Up!! 
Randy's Guitar Playing was Hugely Influenced by Classical Music, His Guitar Techniques Involved Alternate Picking Licks, Legato runs, Pinch Harmonics, Volume swells, and Tapping.
He was a very versatile Guitarist. His major childhood influence was the Beatles and the Rolling Stones.
His main Guitar Influences were Ritchie Blackmore, Gary Moore, and John Williams. 
Randy had two main Guitars for his studio and live sessions. Gibson(White Les Paul) and his Famous Polka Dot V Guitar by Karl Sandoval. Some of his Iconic Tracks are Crazy Train, Mr.Crowley, You Drive Me Crazy, It's Not so funny, and many more.
Randy Rhoads has been Included in Several Best Guitarists Lists.
He was awarded the Best New Talent By the Guitar Player Magazine.
He was ranked No.36 on Rolling Stone's 100 Greatest Guitarists of all Time, he was ranked No.4 by the Guitar World Magazine in their 100 Greatest Metal Guitarists.
Also his Solos in Mr.Crowley and Crazy Train were included in Guitar World's 100 Greatest Guitar Solos of all time, and he was Ranked No.26 in Guitar Wold's Fastest Guitarist of all time. 
Randy Rhoads Died In a Plane Accident on March 18, 1932.
R.I.P Randy Rhoads, He Was, Is, and Always will be a Legend! 
Check out his Iconic Solo in his track 'Crazy Train' in the video below.
Video credit- Youtube channel- Retro Highway to star
  Dimebag Darrell   
Everyone who is a Metal Head knows who this Legend is!!!!
Mr.Dimebag Darrell, The lead Guitarist of Heavy/Trash Metal Band Pantera and Damageplan. 
He is considered one of the Most Influential Artists in the development of Thrash and Groove Metal, Dimebag has been an Inspiration for The Metal Community and has Given us with many Great Riffs and solos.
Dimebag was not a Trained Guitarist, He was Mostly Self-taught and he didn't like Music Theory.
Mainly his Guitar Technique consisted of Legato runs and Alternate picking licks, although he favored Legato Runs the most to give his Playing a Fluid sound.
Most of his Playing included chromatic shapes, he was not a big fan of different modes in the scale.
His Signature sound was the Squeaking sound of his Pinch Harmonics. He also uses to experiment with different Tuning for thicker and Metal sound, 
Dimebag first signed a Deal with Dean Guitars and later he become a Washburn Guitar Endorsee. 
Some of his Notable Tracks are Floods, Cemetery Gates, Revolution is my Name, Domination, Hollow, Cowboys from Hell and many more. 
He was ranked as the Most Influential Metal Guitarist by VH1, He was placed in No.5 in Gibson's List of Top 10 Metal Guitarist of all Time.
He was ranked No.96 on Rolling Stone's 100 Greatest Guitarists of all Time, Guitar World Ranked him No.9 in their list of 100 Greatest Guitarists of all Time and he was awarded the title of The Greatest Metal Guitarist by Lodwire.
He was also inducted into Hollywood Rockwalk in 2007.
On December 8, 2004, Dimebag Darrell was shot Dead by a Mentally deranged Fan. 
R.I.P Dimebag Darrell, His Legacy will Live Forever!!!
Check out his Iconic Track Cowboys From Hell in the video below.
Video credit- Youtube channel- GeauxGreg
Check out these other Blogs we recommend for Top Heavy Metal Guitarists.
1. thetoptens.com
2. themusicradar.com
We Hope you liked our list of Top 10 Heavy Metal Guitarists. Tell us Who is your Favourite Metal Guitarist in the Comments Below.
We Would Love To Hear It.
Check out Our Store for Premium Guitar Gears! (As they always say "You Never Have Enough Guitar Accessories"!) 


Sign up to Guitarmetrics Newsletter for New Blog Post's and New Guitar Gears Update.
CHEERS!