Brand Name: Flanger
Type: guitar strength trainer

Ever wondered, How can I work on my Guitar Skills while Travelling or when there is no Guitar around? If Yes, then we have got the perfect Gadget for you.
Flanger™

guitar strength trainer

 will help you to Work on your Finger stretches and Stamina, This Finger Trainer is Perfect for Beginner Guitarists who have Problems in Playing Wide Stretches in Guitar solos and Chords.
It is also beneficial for Advanced Players to work on their Stamina and Pinky Finger strength, The Gadget has an additional Extension Feature which you can adjust according to your Need, This Feature is Perfect for Players to Increase their Pinky strength as Difficult Guitar Solos often requires the use of the Pinky Finger.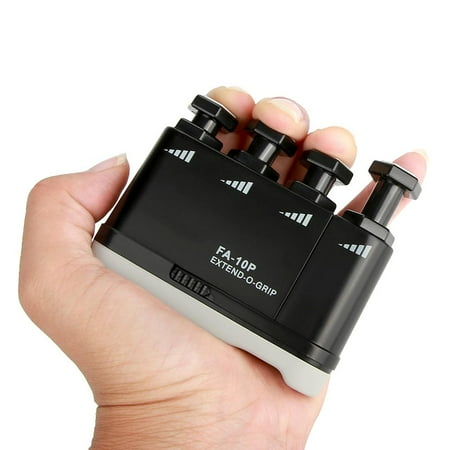 Flanger's 
exclusive design features comfortable finger pads and allows you to adjust individual finger tension from light to heavy, providing all-in-one hand fitness for musicians.
Get this Flanger guitar strength trainer now for 50% OFF from Guitarmetrics
We use encrypted SSL certificates For 100% security.

Click the "Add to Cart" button to order Now.