Description
Type: guitar finger exerciser
Ever wondered, How can I work on my Guitar Stamina while Travelling or when there is no Guitar around? If Yes, then this guitar finger exerciser will be a perfect Gadget for you.
This guitar finger exerciser will help you to Work on your Finger stretches and Stamina.
This Finger Trainer is Perfect for Beginner Guitarists who have Problems in Playing Wide Stretches in Guitar solos and Chords.
It is also beneficial for Advanced Players to work on their Stamina and Pinky Finger strength.
The Gadget has an additional Extension Feature which you can adjust according to your Need, This Feature is Perfect for Players to Increase their Pinky strength as Difficult Guitar Solos often requires the use of the Pinky Finger.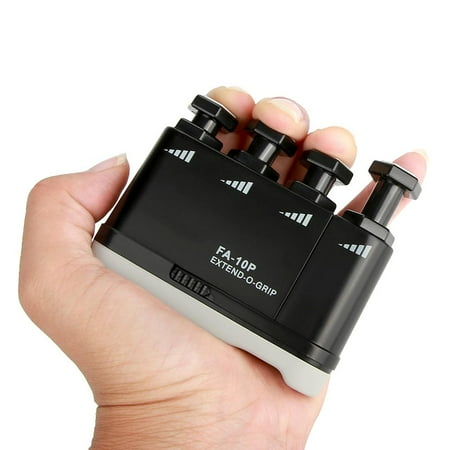 Flanger's 
exclusive design features comfortable finger pads and allows you to adjust individual finger tension from light to heavy, providing all-in-one hand fitness for musicians.
FEATURES:
1. 100% brand new and high quality
2. The design of the curve makes practicing very comfortable and avoids fatigue and pain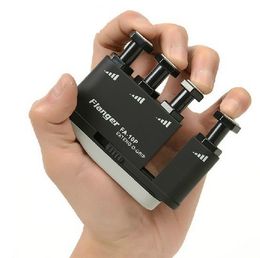 3. The strength can be adjusted freely between 2.5 ~ 6 pounds
4. It can strengthen multiple parts of the hand, such as the palm, fingers, wrist, etc.
5. It can be used safely to practice the finger endurance, tension, flexibility, coordination
6. It can help you to improve the speed of playing and sensitivity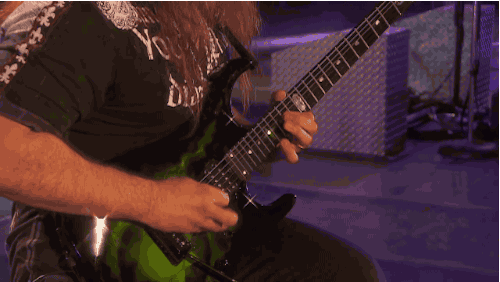 7. It is suitable for people of all age
See what some of our awesome customers think!
The product arrived in less than 30 days. Awesome product for those who play guitar- FROM BRAZIL
Recommended item- FROM CROATIA
Surprisingly fast delivery to Europe. I glued pieces of strings on them to help my fingertips to toughen up and quickly build calluses. Starting with Nylon pieces, now on wound strings. Brilliant item, helped me a lot in overcoming the pain.- FROM RUSSIA

Specifications:
Size: Approx. 80 x 70 x 15 mm/3.15" x 2.76" x 0.59
Package includes: 
1 * guitar finger exerciser
NOTE: Please select the shipping country that is close to your location.
⭐

HIGHLY RATED PRODUCT

⭐
4.9

out of 5.0
(See reviews below)
( If you can't see reviews below, then please reload the page)
Get this Flanger guitar finger exerciser now for 45% OFF from Guitarmetrics with Free shipping.
We use encrypted SSL certificates For 100% security.

Click the "Add to Cart" button to order Now.