Brand: Glider by Greg Bennett
Type: Guitar Capo
The Glider Capo has no screws, clamps, or rubber bands to slow you down.
With the touch of your thumb, you can sail the Glider up or down the fretboard! Keep playing through seamless key changes(Alternate tunings).
No take-off required! If you're not using it, just glide it over the nut!
With the Glider Rolling Capo, you can say good-bye to your tuning problems. The Glider's Equi-Glide dual tensioning system levels the capo for even pressure on the neck so that you stay in tune, period.
Suitable for acoustic, electric and bass guitars.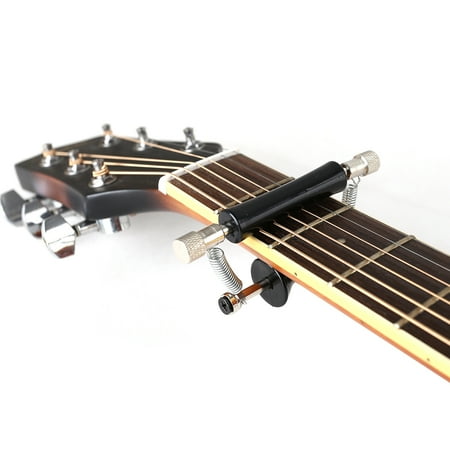 The Glider Guitar Capo is quick and Easy to Use! Simply remove the end cap and the Glider on the center of the fretboard (it doesn't have to sit on the fret - making it kinder to fret construction and there's more room to wrap your thumb over the neck.)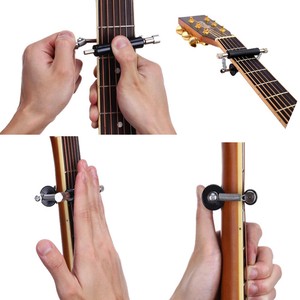 Product video below.
50% OFF (LIMITED TIME OFFER)
NOT SOLD IN STORES- ONLINE EXCLUSIVE OFFER!
Get your Glider Guitar Capo for 50% OFF now at Guitarmetrics
We use encrypted SSL certificates for 100% security.

Click the "Add to Cart" button to order Now.