Music is a source of inspiration & hope for living life to the fullest. It also has the ability to melt even the heart of the enemy.
If you're a music lover then I could say you must have a secret desire to playing an instrument.
When you want to mesmerize your surroundings, you should take an instrument such as the guitar on your hand.
Your fingers will speak to the audience. Party, farewell, annual events, picnic – whatever it is, musical instruments are much needed to increase the fun.
If you love to soothe your mind and also others, you shouldn't avoid musical instruments.
Here know these 10 reasons why you should start playing an instrument. Engage yourself in musical equipment and let you rock and roll in the sea of music.
1. Be Smarter by Playing an Instrument
Maybe you are already smart in every sphere of life. But when you put your fingers on the keyboard or the piano, you are smarter than ever.
Famous musician Bob Marley said, "One good thing about music, when it hits you, you feel no pain."
So, when you are playing an instrument whether it best tenor ukulele or anything else, you lose your earthly pain.
This is the way you become more strong, smarter to face any tough situations, and win them smartly.
Those who have music sense are luckily faster to make their appearances positive to the audience, friends, and family.
2. Get More Admires

When you join a music gang or group, you start learning how to be socialized. Playing musical instruments helps you to know the laws, regulations, norms of a community. You can easily get mixed up with people.
Because music has the power to grab the attention of the people.
Again, it has the language that touches everyone's heart.
When your instruments are creating music, tunes, you won't be far from persons surrounding you.
A musician can learn the techniques of wondering and amazing others.
So, for being a socially recognized man, there is no alternative to playing the musical instrument.
3. Achieve Desirable Things

Einstein playing the violin.
There are rare people who are successful without playing an instrument. Look into the successful people's list.
They are or were simultaneously relating themselves in music, may be directly or indirectly.
Charles Dickens, Albert Einstein, Bill Gates, Steve Wozniak, and so many people love or loved to play instruments.
You too can be successful from the inspiration you get from playing music.
The sounds of the instruments are enough to increase your enthusiasm in your practical life.
4. Increase the Limit of Patience

What more can you get from a musical instrument is being more patient. Learning to play music isn't hard but it requires practice and patience. Suppose, you want to play the violin, you would first learn how to hold a violin.
Then gradually you become a pro violinist.
Similarly, guitar, mandolin, piano, drums, etc. to make you work harder and practice more.
Through the practice, you are learning the control of your emotions, the ways of perseverance.
That's how playing instruments build your power of being patient.
I believe every guitar player inherently has something unique about their playing. They just have to identify what makes them different and develop it. –Jimmy Page
Check out our No.1 recommendation for learning guitar here.
5. Help Your Ears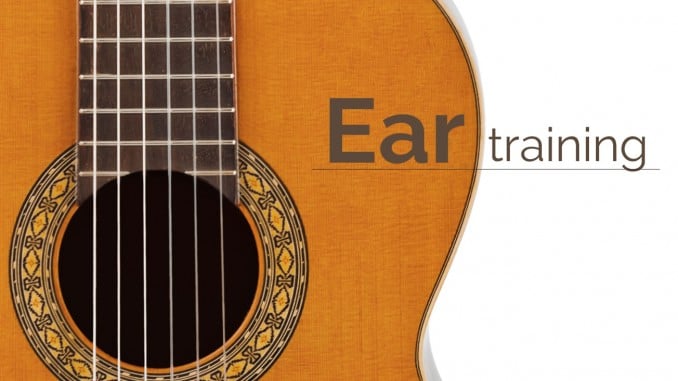 When you are listening to a song, you are just listening to the tone of the music. But when you are involving yourself directly in playing it with the instrument, you become a more active listener.
You can learn the structure of the chords, pitches, music scales, rhythms, etc. through doing so.
This will create interest in any sound you hear and without your conscience, your mind will look for the pattern of the sound.
Thus, you are improving your listening skills by playing a musical instrument.
6. Instruments Increase Confident

Give your kid an instrument to grow them socially with confidence. You can choose the best ukuleles for a beginner because it's not expensive and small in size. Kids can also use their ukulele skills on the guitar.
Magically, they will move their hands on it and have too much fun.
Similarly, when a person starts learning to play an instrument, he starts building confidence in himself.
He has the hope that one day he will be able to play it fully with proper skills.
This hope gives birth of confidence that he surely can do the job. If you want to be a free bird with full of confidence, you should start playing an instrument.
7. Learn the Disciplinaries

Joining a musical school or playing an instrument allows you to be a more disciplined and punctual person.
Suppose, you have practice or learning time at 4/5 pm. So, you have to attend school at the correct time.
You may need to maintain all the codes of that institution including time management.
Not only in this way, but you also have more scopes to be a disciplined man in this way.
You can't even imagine when you exploit this discipline in your business, office, or the family.
8. Release Your Stress
I have followed one thing in my life. Whenever I was in stress, I had tried to divert my mind to music.
The rhythm of the musical devices relaxes the nerve of our body.
The musical wave flows in the blood and touches the brain and heart. As a result, you can calm your muscles, reduce stress.
You don't have to go to the gym or play the games on the field to relax.
Just grab the favorite musical instrument and see the changes. No more sweat!
9. Know The Culture
Reading the history book isn't the only way to learn or study the culture. See the differences in the style of music from different parts of the world.
All of them are busy in creating music. But they are using different devices to create authentic music.
Different types of musical instruments give you different information about their culture, society and their lives.
Even you become quite acknowledged to your own culture. See the differences in musical instruments from an early age to these ages.
Once there were instruments made of wood, stone, and other natural things. But now the electric devices are more advancing.
This shows how eventually the culture is transforming.
10. Improve Your Memory Power

Keeping concentration helps to build memory muscles stronger. Maintaining the rhythm of music, using the hands or feet accordingly, following the scale, etc. all are equivalent to using the memory more actively.
Frequent uses of memory power to remember what should be the next are the way to improve memory.
You can see the changes in memorizing things before and after starting playing a musical instrument.
Wrapping Up
These 10 reasons are not enough to show you the importance of playing an instrument. When you are physically attached to a device, you are very closest to be the best of you!
"Music touches us emotionally, where words alone can't." ― Johnny Depp
Start your Guitar journey today!! Here is a great article for you from BegginerGuitarHQ