You might've always wanted to learn how to play the guitar, but struggled to find the time.
There are numerous online resources to help you master the basics of guitar-playing, or hone your skills if you're at an intermediate level.
To help you on your way to becoming the next Eric Clapton, we've put together a guide to the best online guitar lessons, courses, and apps to learn the guitar at home. 
A behemoth in the guitar-learning world is Guitar Tricks.
Accessible via iOS, Android, or simply their website,
GuitarTricks has an extensive library of lessons from beginners through to advanced and covers multiple genres. 
All of the lessons on the app are in video-format. Check out the example video below.
While they might not look as polished as other courses, they do offer great usability.
One aspect that proves particularly useful is the AB Looping functionality – once set, a particular section of the video plays continuously without the student needing to repeatedly stop and rewind manually.
For anyone that's ever tried to learn an instrument using online tutorials, you'll find this particularly invaluable. 
Another aspect of the video lessons we enjoyed was that tabs are displayed alongside the video, and scroll in time with it. Even if you haven't learned tabs yet, it's useful to see how they relate to the music as it's being played. 
In terms of the content itself, there is a vast range of lessons to be followed.
Guitar Tricks have been operating for a few years now and have built up a large collection of tutorial videos – there are around 11,000 of them currently on the site. 
The courses are split up according to skill level and genre.
For complete beginners, there's a Core Learning System, where you'll pick up the basics such as how to tune and play single chords.
If you're already at an advanced level, however, it's recommended that you go straight for a genre course – here you'll learn the techniques most common for a particular style of playing, whether that be blues, country, or rock. 
You can also choose simply to learn an individual song.
Whilst the platform offers the most extensive list of songs out of any of the courses, the selection can sometimes be hit-or-miss.
Some big-name artists, for instance, only have one or two songs to their name (presumably for licensing issues).
To account for this, however, Guitar Tricks have 'style' lessons, where you can pick your favorite artist or band, and learn the style in which they play rather than a particular song – a cool feature. 
Subscription is on a monthly basis, and $19.95 gives you access to all of the recorded lessons.
If you need some more personalized instruction, the platform also offers live one-to-one lessons on video cam, and the prices vary between teachers. 
You can sign up here by clicking

 

here

 

or below

Also check out some cool speakers and amplifiers on

 

Speakers Hunter

 

for making your guitar experience more realistic.
The gold-standard for online guitar courses is Fender Play.
Available as an app on both iOS and Android,
Fender Play offers numerous courses for beginners to more advanced musicians across the acoustic guitar, electric guitar, bass guitar, and ukulele.
You can even choose which style you want to develop – there's everything from blues and rock, to country, folk, and even pop.
Lessons are in video format. Expert teachers (who are often famous guitarists themselves) teach a particular skill before pulling it all together to form a song.
The lessons also get progressively difficult – the initial ones may teach you simple chords whilst later on, you'll move on to things like string muting or backbeat strumming. Either way, you have visibility on everything you're learning – your progress on each course is tracked, and each skill you pick up is listed and recorded on every lesson. 
If you'd prefer not to follow a course, however, you can just learn how to play a particular song. The app has hundreds of famous songs in different genres, meaning you're likely to find one that suits both your preferences and playing-level. In these videos, the lesson breaks the tune down into segments, and there are separate elements that teach the individual techniques required. For those that want to break it down even further, the chords and tabs for each song are also listed.  
Whilst subscription to the app provides access to over 2,500 lessons, there are also other benefits to be had.
Fender Play Live, for instance, is a daily live session in which learners can ask questions directly to the tutors and guest guitarists.
There are even regular 'challenges' for guitar-learners, with the chance to win Fender hardware. 
The cost for all of this is £9.59 a month, or £85.15 for a year.
It's worth noting, however, that they're currently offering a free three-month trial given the current lockdown situation – quite an offer. 
Check out some of the best acoustic guitars with low action here!
JamPlay is another platform that uses video lessons to teach the next generation of guitarists. With over 80 teachers and a catalog of 5,000+ lessons, there's more than enough for beginners and intermediate players alike to develop their skills. 
For those just getting starting, JamPlay offers more freedom than other sites and apps.
Rather than there being one single 'beginner's course', there are multiple, each taught by different tutors and in different styles.
Whilst this might look confusing at first, it's very helpful in that you can handpick the tutor that you prefer and shape your development right from the start. 
The videos themselves also benefit from a slick presentation. Alongside having AB looping and speed settings (which, importantly, don't affect the tone of the tutor's guitar), they're shot from multiple angles.
This allows learners to see exactly how the pros are positioning their fingers on the strings. 
For the courses themselves, there are numerous pathways, depending on your aptitude and chosen style.
What sets JamPlay apart though is the inclusion of well-known guitarists – Robb Flynn from Machine Head, Bumblefoot from Guns 'N Roses, and Mike Mushok from Staind are amongst the most famous (whilst there is an emphasis on rock and metal, other genres are also represented fairly well). 
Another aspect that distinguishes JamPlay from competitors is the breadth of specific genre courses available.
Aside from the standard styles such as rock, folk, and acoustic, you can learn the fundamental techniques from Celtic, bluegrass, and surf – useful if you're at the intermediate or advanced stage. 
The price for JamPlay is the same as Guitar Tricks, at $19.95 a month.
For this, you get access to all of the lessons as well as live-streamed daily sessions with tutors where you can ask questions.
You can sign up here: JamPlay
One of the oldest platforms on the scene is TrueFire.
With 28 years at its back, it's accumulated a mass of content – over 40,000 hours to be precise. 
This comes as both a strength and a weakness.
On the one hand, there are many, many courses to choose from. Aside from the standard beginner's courses teaching the fundamentals, there is a bewildering array of programs covering everything from Gypsy Jazz to Brazilian acoustic.
On the other, this breadth brings a lot of variance in terms of lesson quality.
The older videos are very basic with limited functionality, whilst the more recent ones include multiple camera angles, AB looping, and automatic tab scrolling, to name just a few. 
If you're a complete beginner, the platform can seem confusing at times.
Similar to JamPlay, there's not a single starting point for new learners – there are multiple courses on offer from different tutors.
Whilst this isn't suited for learners that like a lot of guidance, those that prefer freedom in their learning will be more than happy with the setup. 
For more experienced guitarists, there are some fantastic features.
The 'In the Jam' function, for example, lets you improvise alongside a recorded session with a band of pro musicians.
The program doesn't only let you add your own riffs to the song, but also gives you some production capacity – you can adjust various aspects of the sounds of the other musicians on the track to create something unique.
Similar to other platforms, there's also 'TrueFire Live', a live-streamed event with professional guitarists who are on hand to offer you guidance and answer any questions. 
The cost of TrueFire is comparable to other platforms at $19 a month, but it's worth noting that they offer a 30-day free trial – you don't even need to enter your credit card details to sign up. 
You can sign up here: Truefire
For those that are strapped for cash but need a hand with learning to play the guitar, there's JustinGuitar.
A little different from other platforms, this site is run by one man, and all for free. 
That man is Justin Sandercoe, an experienced session musician who has worked with some big names, including Katie Melua (who he taught to play).
He's taken it upon himself to teach guitar to everyone and anyone, and all without any payment. 
And for a free service, he does surprisingly well.
Whilst his courses might lack the polish of paid sites and apps (his videos are filmed by himself using basic equipment, and are posted to YouTube), they're no less instructive. He takes learners from the basics up to more advanced techniques and has an impressive library of individual songs if you'd prefer a less structured route.
Either way, he's given a colored grading system to all of his lessons so that you can search the ones for your specific level. 
His site also includes references and links to a whole host of other free tools that will help you along in your quest to master the guitar, proving that you don't need much money to get started. 
You can check it out here: Justin Guitar
Learning to play the guitar is a challenging yet fulfilling experience. Regardless of how much you're able to spend and where you are, it's possible to learn the basics and develop your skills without in-person lessons from a teacher.
There are many resources online which equip you with the fundamental techniques and give you direction on your path to become a pro guitar player. With this guide to the best online guitar courses, we hope you'll be better able to make the first step. 
But personally we would recommend Guitartricks as the best guitar learning course website. You can sign up here and try out it FREE FOR 2 WEEKS!
CLICK HERE OR BELOW TO SIGN UP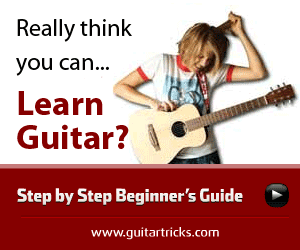 About the author:
Kore Studios is an acclaimed music production studio located in Acton, West London.
We offer a range of vintage and modern recording gear, as well as a dedicated team of industry professionals, including veteran sound engineer George Apsion. 
Our music studio space offers exceptional recording and mixing facilities.
From professional musicians to unsigned acts and new talent, we have everything artists need to create their perfect sound. 
Check out these other Blogs we recommend for Best online guitar lessons.
1. guitarworld.com
Best online guitar lessons 2022: remote learning platforms for guitar players, tested by us
2. middermusic.com