We here at Guitarmetrics are huge Geeks for Guitar related accessories and collectibles. We know that accessories are not completely necessary for making music, but it definitely helps the musician to reach new musical horizons!
That is why in this blog post we would love to let you know about the best accessories a guitarist can own. From Guitar pedals to Little quirky gadgets, we will cover it all for you guys! 
We all know that Historic and legendary Guitar players like Jimi Hendrix, David Gilmour, Joe Satriani, and many more have developed their own unique sound on the instrument, but they also used several Guitar Gadgets to get their Iconic Tone.
David Gilmour has stated that "I don't even think whether I play the blues or not, I just play whatever feels right at the moment. I also will use any gadget or device that I find that helps me achieve the sort of sound on the guitar that I want to get". Jimi Hendrix was known for his Iconic Wah sound which he mostly used in Improvisations and in the Intro of Voodoo child.
Your sound is in your hands as much as anything. It's the way you pick, and the way you hold the guitar, more than it is the amp or the guitar you use. –Stevie Ray Vaughan
Check out our No.1 recommendation for learning guitar here.
Also, many other Guitarists took the help of Guitar gadgets to achieve their tone. So we think Guitar Gadgets can help a guitarist in many ways and help him/her to achieve the type of sound they want!
Today we would like to tell you about some of the Guitar accessories and Gear that we think should be owned by every serious Guitar player who wants to make it big and who dreams of living the RocknRoll Dream!!!
We will start with the most Important and Popular Guitar Gadget that every guitarist loves! i.e Pedals and then gradually counting down to the most basic accessories but with quite the same Importance.
1.Effects Pedal and Processors.

Guitar pedals are a crucial part of a guitarist's tone arsenal! From Distortion pedals to Fuzz and chorus, almost uncountable types of effects are used by guitarists worldwide to develop their tone. The most basic Pedals all Guitarists should definitely know about are: 
1. Distortion 
2. Overdrive
3. Reverb
4. Delay
5. Chorus
6. Wah
7. Fuzz
8. Delay
These are the most basic and commonly used Effects used worldwide. 
If you're looking for maximum bang for your buck, multi-purpose effects processor for guitars and basses typically offer dozens or even hundreds of effects in a single unit.
And they usually allow you to edit and save effect combinations and settings as presets or patches. Many also can import new effects and patches from the web. There are a lot of cool multi-effects pedals out there with the ability to tweak, twist, and transform your sound in a million directions.
Check out our Top-selling Pedals and Processors below.
Shaky Jimi Chorus Pedal- 35% OFF
Belcat Digital Reverb Pedal- 35%OFF
Lancelot Distortion PedaBelcat Distortion/Overdrive Pedal
2. Guitar Tuners

To sound great your Instrument should be in perfect tune. Tuning your guitar must be the first thing you should do when you pick up a guitar.
It doesn't matter if you are a better player than Steve Vai, you will not be able to achieve your sound if your Axe is not in tune. Not only does it help you tune up your own instrument, but it also ensures you're in tune with the rest of the band, too.
Nowadays, there are a huge range available, from pedals to clip-on headstock tuners, handhelds, and, increasingly, free and paid-for guitar tuner apps for your phone or tablet. 
But it is a good thing to have a separate Tuner for just the purpose. 
Check out our top two best selling Tuners!!
3. Guitar picks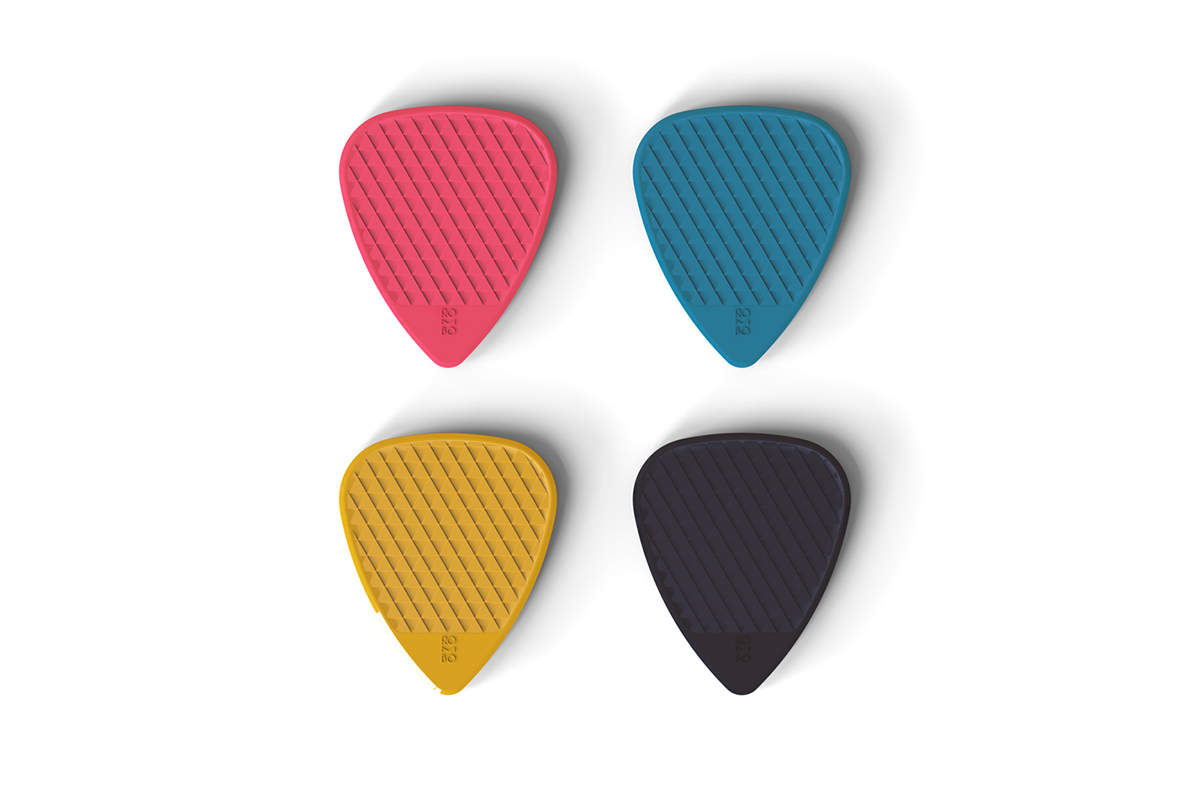 We know it's obvious, but it is an essential tool that every guitarist needs! For all Electric and acoustic guitar players, guitar picks are very important.
Classical players can get away with their fingers, but there are some classical players who use Plectrum for more technical playing.
There have been many innovations in the design of the guitar pick. Most of these were born out of the issue of guitar picks slipping and flying out of the hand of the player. In 1896, a Cincinnati man (Frederick Wahl) affixed two rubber disks to either side of a mandolin pick, which made it the first popular solution to the problem.
Over the next two decades, more innovations were made, such as corrugating the rounded surface of the pick or drilling a hole through the center to fit the pad of a player's thumb.
Guitar picks are made up of many different materials like- Celluloid, Nylon, Acetal, Ultem, Lexan, acrylic, Carbon Fiber, metal, bone, wood, glass, and more. 
Picks are made in different shapes also. Some picks have small protrusions to make them easier to keep hold if the fingers start to sweat, which is very common on stage due to the hot lights.
Some picks have a high-friction coating to help the player hold on to them. some shapes you might be familiar with are Equilateral pick, Sharkfin pick, and Sharp-edged pick.
We have a very special treat for all the Steve Vai fans out there!
Check out our Steve Vai design pick in our accessories.
4. Guitar Practice Tools.
We know that you can't be always close to your guitar and practice your guitar skills whenever or wherever you need, it's for these times you should have a Guitar practice tool.
There are many Guitar Practice Tools available out there but half of them are of no use or benefit.
We Personally used some of the tools out there and found that out of all the products we tested only two products were useful.
The first is the Guitar Practice Tool and the other is Finger Trainer. 
Pocket Guitar.
The Pocket Guitar allows you to carry a guitar everywhere you go. you can silently practice your riffs and chords anywhere, anytime! ... The Pocket Guitar is ideal for practicing scales, chords and riffs, building your finger memory, and also toughening them up. You can check out our top-selling Pocket Guitar with display in our accessories section. With the display, you can see the chord shapes and practice them. Check it out and Improve your Guitar skills anywhere, anytime.
5. Guitar Maintenance Kit
Your Guitar might need more care than you think! Guitar maintenance is a very important aspect of Guitar care. If your Guitar is in bad shape then you will not sound good, even at your full potential.
It should be a task that every guitarist should do. Guitar maintenance mainly includes Changing strings, cleaning the fretboard, cleaning, and polishing the body, checking the truss rod adjustment, checking the nut board, oiling the nut board, checking for buzzing, checking the tone and volume knobs and keeping the Guitar Humidified.
These steps are really important if you want your Guitar to sound at its best! you will be surprised by the results if you perform these steps on a monthly basis or according to your playing durations.
It will make a great difference for you and your instrument. Check out some of the Top-selling Guitar Maintenance kits on Guitarmetrics.
Baroque Guitar Maintenance kit
5. Posters
We know, we know, this is not a necessity, but we think posters are very important for Inspiration.
Most influential guitarists like Joe Satriani, Steve Vai, slash have stated that they used to put up a lot of posters in their room for the Feel and inspiration. Posters can be of any kind like Guitar posters, musicians posters, and guitar wall decor.
You can get these type of posters and decorate your room, It's better to have a little something to glance upon rather than a plain wall. Check out our Top-selling Posters.
Check out some other blogs we recommend for Guitar accessories and Guitar care.
1. Musiciantuts.com
2. Musicradar.com
3. thesoundjunky.com
Hope you all liked our list of must-have Guitar Accessories. Tell us what do you think are the most important Guitar accessories.
Tell us your thoughts in the comments below. we would love to hear them.
Check out Our store for Premium Guitar Gears! (As they always say "You Never Have Enough Guitar Accessories"!)
Subscribe to Guitarmetrics NewsLetter to get Updates about New Guitar Gears and Blog Posts we update on our Store.
CHEERS!!