Best blues guitarists
Blues is a genre of music, that is deep-rooted within the history of the African-American population of the United States of America.
The genre originated from the songs that the slaves would sing while they toiled away in the Southern cotton plantation fields.
This tradition was also carried on by their descendants and has now emerged as one of the most popular genres of music.
Blues describes the pain and sorrow of their lives, while also telling stories of success and struggles which molded them into who they are today.
Blues can be described as the basic foundation for the development of many popular musical genres today, such as jazz, soul, and funk.
Now, let us take a look at a shortlist of the most popular and best blues guitarists of all time.
Being aware of these names can help you understand more about blues guitar playing and what guitar accessories or guitar gifts to buy relating to such celebrities for your guitar-loving friends:
NOTE: This list is randomly listed.
Joe Bonamassa
His renditions of songs will tell you that he has his own unique style for performing. Give him any song, and he will build it up in his own style and make it inimitable. No wonder he is one of the most well-known blues artists in today's world, selling out show after show.
Leadbelly
This list would be incomplete without his name, as he has laid the foundation for Blues music that exists today. Named by his parents as Huddy Williams LedBetter, he is one of America's most iconic folk musicians, known most popularly for his expertise on the 12-string guitar.
 Eric Clapton
If we have to look at the most popular and best blues guitarists in today's world, Eric Clapton is undoubtedly the first name that would pop up in everyone's mind. With his timeless classic 'Wonderful Tonight', he shall surely remain a household name for many years to come.
Jimi Hendrix
Most would popularly know him as one of the most popular rock and best blues guitarists of all time, but little did we know that this musical genius started his musical career with the Blues, and has several beautiful songs in this genre.
Buddy Guy
Fondly known as "The Last of the Bluesmen", this 83-year-old musician can still take all of his performances by storm each and every time. He still remains as one of the most popular blues guitarists to have ever come into existence.
John Mayer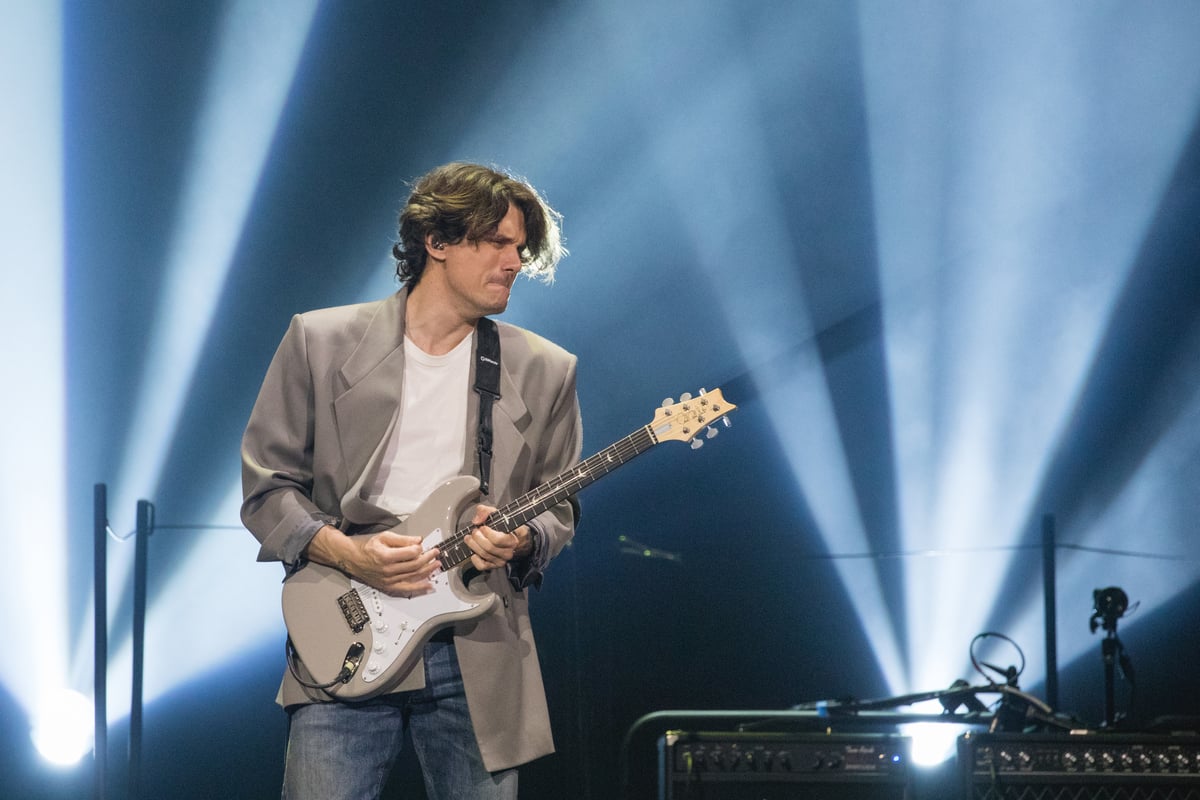 While most of his songs are based on the genre of pop/rock, they still have a touch of blues to them. He is one of the very few artists to have always combined blues with mainstream music to reach out to a wider audience. He is undoubtedly one of the best blues guitarists today!
Howlin Wolf (
Chester Arthur Burnett)
He is another individual who has played a huge role in shaping blues music and taking it to the heights of popularity it has reached today. With a memorable loud booming voice, created a performance so powerful that it always managed to reach every listener's heart. At the height of 6 feet 6 inches and a weight of 136 kg, he also had a rather impressive image on stage, which helped to attract the audience to him.
Check out these other Blogs we recommend for Best blues guitarists.
1. guitarworld.com
The 30 best blues guitarists in the world today
2. jazzfuel.com
the best blues guitarists of all time