Greetings to all you Guitar Fanatics, the Guitarmetrics team had been researching some Guitarists who have changed the whole idea of Guitar Playing, they are not just Guitar players, they are Guitar Gods!!
They have mastered their instrument in their own style.
Be it Joe Satriani's Flawless legato technique, Steve Vai's whammy melodies or Yngwie Malmsteen's lightning speed licks, They are known for their own style.
But a common thing that we have found between these guitarists is their dedication and perseverance towards the Instrument and altogether their love for making music.
We know that there are many guitarists who have changed the history of Rock with their music and are deserving to be in this list, But we are looking Primarily at the Technical aspect of Guitar playing and these Guitarists have crushed it!
7. Zakk Wylde  (Jeffrey Phillip Wielandt)
Zakk Wylde is Truly a Master of 6- strings!!!
He is the Lead Guitarist of Ozzy Osbourne and the Founder of the Black Label Society. And, Who can miss his Signature Bull's eye Design Gibson 'The Grail'.
Zakk Wylde has a Terrifying Technique that can Make your Jaws Drop!!
His main shredding comes from a Pentatonic Origin which he combines with other techniques like Tapping and Screaming Harmonics.
Many people say that he is a Mindless shredder who has no music sense. But we seriously think that he is a pure genius!!
He doesn't believe in the saying 'less is more', just like Yngwie Malmsteen.
He himself said that he used to Practice 16 Hours a day!! and once you see his Playing you'll believe it.
Now that's what makes him different from other guitarists. We think he is definitely one of the top Technical Guitarist of all time.
Want to learn to play guitar??


6. Paul Gilbert  (Paul Brandon Gilbert)
Of course, we could not leave out the great Paul Gilbert.
He is the founder of the band Mr.Big and also a member of Racer X.
Paul Gilbert is known for his Accurate Picking Technique which most of us can only dream of. In other terms, he is the Perfect shredder!
His Picking accuracy along with other techniques like Tapping and legato makes his playing more technically challenging.
His crazy stretches and mind-blowing speed has landed him in this list of top Guitar Virtuoso's of the World.
He has also been voted as the 4th Greatest Guitar Shredders of all time by GuitarOne Magazine. He has also been ranked in the top 50 Fastest Guitarist Of All Time
Check out his Technique in the song 'Technical Difficulties'.
Video credit- Youtube channel- Francesco Pazzaglia 
 5. John Petrucci (John Peter Petrucci)
John Petrucci Of Dream Theatre is one of the Few Guitarists who Combine Speed and Beautiful Melodies together.
He is known for his Right-hand Picking technique which he developed himself.
This Technique Helps him to achieve great speed and accuracy in his Guitar playing.
He also Developed a Guitar lesson series in which he showed some of his practice routines and licks.
He has created many great Guitar solos like Glasgow Kiss, Hollow years, the best of times, and many more.
John Petrucci was Invited seven times to perform with G3.
Also in  Joel McIver's 2009 book The 100 Greatest Metal Guitarists, Petrucci was ranked 2nd.
He was ranked in the top 10 Guitar players of all time by GuitarOne Magazine and 17th greatest guitarist of all time by Guitar World Magazine.
Check out His track Glasgow Kiss below.
Want to play guitar like John petrucci??
Check out the video below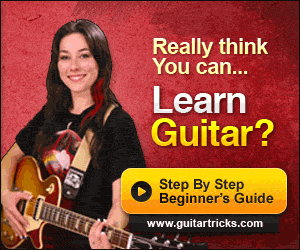 4. Yngwie Malmsteen (Yngwie Johan Malmsteen)
Yngwie Malmsteen is the Only Neo-Classical Guitarist Listed here.
His Classical Influences combined with his Excellence in Guitar Techniques made him land in this list.

When you see Yngwie play, It's almost unreal to see how he plays at lightning speed with such precision and Ease!
His classic sound is influenced by his Classical roots.
Also, his string bend which resembles a Screaming Lady is his signature sound.
His signature guitar is a Fender strat Nicknamed 'The Duck'. He had worked with bands like Alcatrazz, Steeler, Hear n aid and G3.
You can Hear his precise Guitar technique in songs like Blackstar, Far beyond the sun, Arpeggios from hell, etc.
He was rated among the top 10 Electric Guitar Players of all time by Time Magazine.
Check out his live performance of Black star below.
Video credit- Youtube channel- ady toby
 3. Eddie Van Halen (Edward Lodewijk Van Halen)
We couldn't have made this list without the great Eddie Van Halen.
He is the Guitarist who Changed the Perception of Electric Guitar Playing in terms of Technique and Stage Acrobatics.
He is the lead guitarist and founder of the band Van Halen.
His signature Tapping technique has inspired many Guitar players around the world.
Also, know as the Inventor of the tapping technique, Eddie also has a special obsession with Whammy tricks and Screaming harmonics.
His Iconic Guitar solo track 'Eruption' which made him know for his extraordinary tapping technique also portrays his ability to shred like a monster.
It's his unique tapping and effortless shredding that landed him in this list.
Eddie has also contributed to many other artists like Michael Jackson in 'beat it', Brian may and Sammy Hagar.
Eddie Van Halen was Ranked no.1 in 100 Greatest Guitarist Of All Time by Guitar World Magazine.
check out the Video of eruption performed by Eddie Van Halen below.
 2. Steve Vai (Steven Siro Vai)
What can we say about Mr.Steve Vai.? He is the guitarist who brought many different elements into Guitar playing.
Innovation, Experimentation, Unique Techniques, He is among the few Musicians who are not afraid to experiment with their sound.
He has worked with many artists like  Alcatrazz, David Lee Roth, Whitesnake, and Frank Zappa. 
Steve Vai's signature Guitar series, Ibanez JEM series is a Piece of Art in itself! His main guitars which he uses to perform live are Ibanez Jem 'EVO' and 'FLO'
Vai's practice routine is the one that many guitar players only dream to follow.
His practice duration was of 10-15 hours a day which he divided into different sections dedicated to different techniques he wanted to master.
He is a very Organized Guitar Player. some of his hits include Tender surrender, whispering a prayer, bad horsie, For the love of God (which he recorded in 1 take) and many more.
Vai's list of techniques includes Two-handed tapping, hybrid picking, whammy tricks, Harmonics tricks, Alternate picking, legato, sweep picking. You name it he knows it all.
Steve Vai was ranked the 10th Greatest Guitarist of All Time by Guitar World Magazine.
Check out Vai's Iconic track for the love of god below.
Video credit- Youtube channel- stevevaihimself
 1. Joe Satriani (Joseph Satriani)
We where really Confused about which Guitarist should we place in the 1st Position.
But after taking everything into consideration we thought Joe Satriani is the best fit for this Position.
We can call Mr.Joe Satriani a Modern Rock Guitar player.
He has infused all aspects which are supposed to be seen in a Rock Guitar Player.
He has also collaborated with Alice Cooper, Steve Vai, Mick Jagger, Deep Purple, Sammy Hagar, Chickenfoot, Crowded House, Eric Jhonson, Paul Gilbert, and G3.
He is an Endorser of Ibanez and Also has his signature series Ibanez JS Guitars.
Joe Satriani's Impeccable melodic Ideas combined with his Guitar virtuosity not only made him a part of this list but also grabbed him the 1st Position.
His signature techniques include his effortless execution of Legato runs with Volume swells which only he can do.
He has also mastered various techniques like Sweep picking, pinch harmonics, hybrid picking, two-handed tapping, arpeggio tapping, and whammy bar effects.
Joe Satriani's hit tracks include Always with me always with you, Satch Boogie, the extremist, made of tears, surfing with the alien, summer song, Flying in a blue dream and many more.
Satch is also known as a Great Guitar teacher.
His notable students include Steve Vai, Kirk Hammet, David Bryson, Kevin Cadogan, Charlie Hunter, and David Turin.
He is No.4 for most Grammy Awards Nomination!  15 Nominations!
 Check out some other blogs we recommend for Top Guitar Virtuosos.
1. last.fm
2. thetoptens.com
Hope you guys liked our list of Top Guitar Virtuoso's of the World.
Tell us about your Favourite Guitarists in the Comments, We would love to hear it
Check out Our Store for Premium Guitar Gears! (As they always say "You Never Have Enough Guitar Accessories"!)
Subscribe to our Newsletter and get updated about our new Blog posts and Guitar Gears.
CHEERS!!