8 Must-Know Guitar Playing Tips For Beginners
Want to play guitar? You can!
Now, playing guitar may not come to you easily at first. Guitar playing takes skill, perseverance, and patience. That's totally normal!
So, if you want to take the next step in learning guitar, then you've come to the right place!
In this article, we'll present 8 great tips on learning the guitar, and eventually play it successfully. Let's dive in!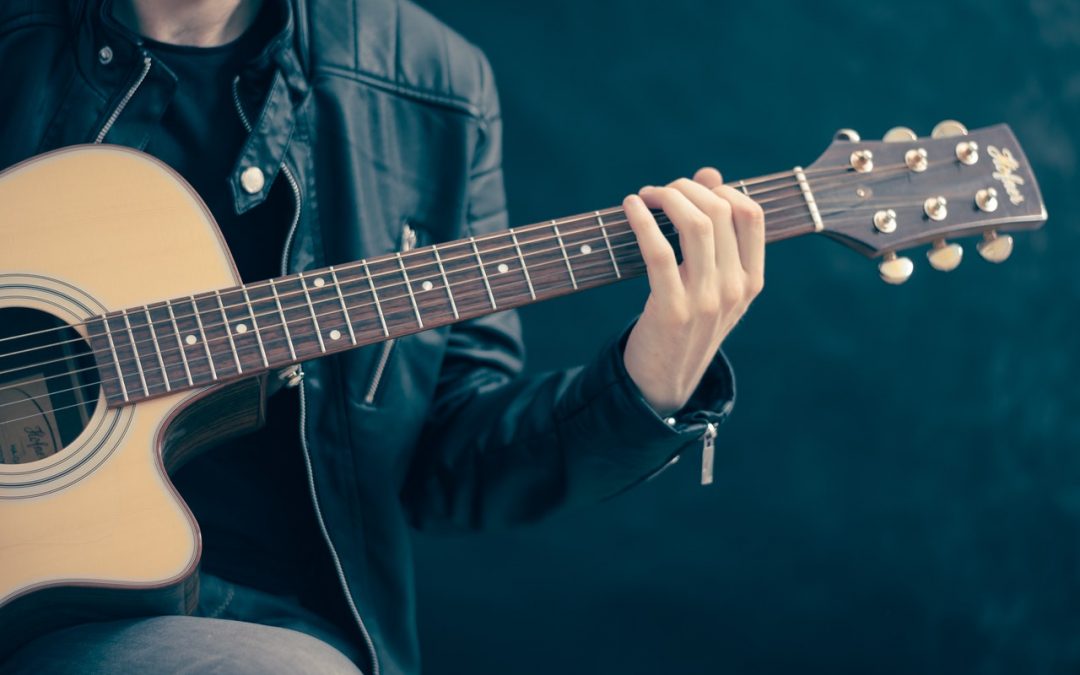 Learn How To Properly Hold A Guitar
"While holding a guitar may not seem important, it's still imperative to hold it properly," says Arthur Chandler, a music writer at Origin Writings and Write my X. "How you hold a guitar will affect how you play on it, or else your posture will interfere with your playing."
Say you're right-handed. In that case, your posture should look like this:
Sit with your knees properly angled.
Sit the guitar's waist on your right thigh.
Your upper right arm must sit on top of the guitar, so your forearm can move freely.
Tune Your Guitar Before You Start Playing
This is another given. Before you attempt to play the guitar, you'll need to tune it. The last thing you want is to practice on a guitar that's way out of tune.
When a guitar is out of tune, that means that it won't sound great. When in doubt of how your guitar sounds, don't be afraid to tune your instrument.
Learn At Your Own Pace
No one has ever said that you needed to learn the guitar within days … or even hours! In fact, it's perfectly normal to learn the guitar at your own pace.
Focus on one technique at a time as you practice. Don't worry about setting goals for your learning. Again, learn at your own pace.
Don't Be Afraid To Practice Various Music
Now, while practicing songs that you're familiar with is great, you still need to practice on the guitar with other songs – ones that you're not familiar with. Practicing harder music challenges you to explore more genres of music, and more techniques.
In short, it's good to play a healthy mix of easy and hard songs on the guitar.
Your sound is in your hands as much as anything. It's the way you pick, and the way you hold the guitar, more than it is the amp or the guitar you use. –Stevie Ray Vaughan
Check out our No.1 recommendation for learning guitar here.
Learn Practice And Theory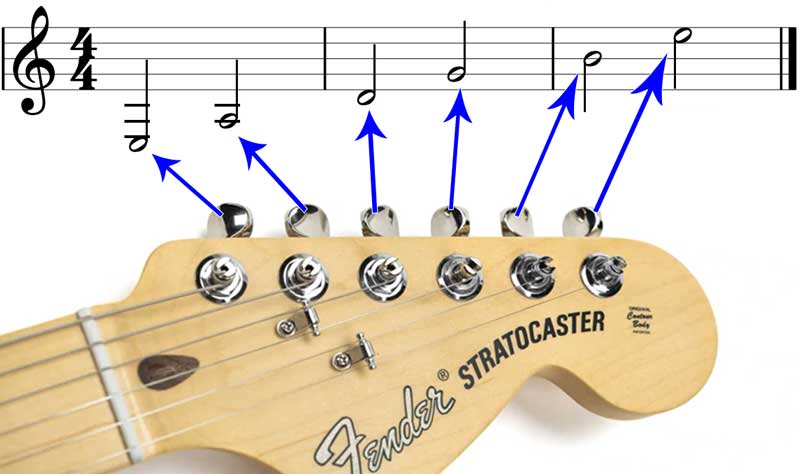 Guitar playing isn't guitar playing without practice and theory. You'll need to know both of these things as you learn the guitar:
Here, you're putting your fingers to work. Some of the finger techniques include:
Finger stretches
Fingering certain chords
Hybrid and sweep picking
Slapping, etc.
These finger exercises and moves will help you in practicing the guitar. Once you master the finger techniques, you'll move on to tempos, rhythms, etc.
Theory is also important to learn when playing the guitar. Like learning any other instrument, guitar playing requires that you know music theory. Music theory consists of the following:
Music notations
Core mechanics
Chord diagrams, etc.
Use A Metronome
Want to know the tempo of what you're playing? Then metronomes are your ally!
Metronomes helps you practice tempo and timing when practicing the guitar. These devices are beneficial when practicing a song, since all songs are to be played in specific manners.
For a fast song, you'll need to set the metronome to a suitable tempo. But since you're a beginner, you'll need to set the metronome to a slow and easy tempo.
Check out our No.1 recommendation for learning Guitar professionally by clicking here or below.


Have Patience
"Practicing the guitar can be time-consuming," says Brandon Carter, a lifestyle blogger at 1 Day 2 write and Brit Student. "However, that's the beauty of practicing the guitar.
Successful guitar playing doesn't happen overnight. That's why it's normal to struggle with the guitar during your beginner lessons. Remember: It's okay to make mistakes as a rookie. All you have to do is keep practicing."
This leads to the final point…
PERIOD.
Finally, practicing is key. That means practicing every day, if you're truly committed to playing the guitar.
While practicing the guitar should still be learned at your own pace, you should still commit to at least an hour a day on your guitar.
Or, if you have school or work, then at least get 20 to 30 minutes in on the practicing. But still, your practice schedule can be however long you'd, just as long as you get some form of practicing in every day.
Conclusion
Ultimately, playing the guitar isn't as complicated as it might seem. By following these 8 Must-Know Guitar Playing Tips For Beginners, you'll be able to play the guitar as comfortably and expertly as possible.
Have fun!
Kendra Beckley is a writer and editor at Write my assignment and PhD Kingdom. She is also a contributing writer for Coursework help. As a business analyst, she helps companies enter a new market and build long-term relationships with partners.
Check out these other Blogs we recommend for Guitar Playing Tips For Beginners.
1. fretello.com
How to Learn Guitar: 7 Tips for Beginners
2. starsandcatz.com