Is music something that has been your passion for as long as you can remember? Has it been a hobby up until this point but now you're ready to take the next step? Are you ready to form a band and hopefully get on the road to success? It's a lofty goal, but isn't every goal ambitious when you first pursue it? While there is never a guarantee you'll hit it big, there are some steps you can take that will help increase your odds of being successful.
Here we'll take a look at how you can start a band in 2022, providing practical tips to get you on your way to getting your music heard by a larger audience.
What Is Your Vision for Your Band?
Before you get too deep into the process, it's important to do a little soul searching. What is the vision you have for your band? What kind of music do you see your band playing – the genre? What is the image and style of the band? Who do you imagine would be your audience – a young crowd, middle-aged or maybe older fans? What is your ultimate goal for the band, and what would you consider successful?
Tapping into your vision and thinking about the goals you have for the band is a bit like creating a business plan when you launch a company. It will act as your blueprint and help to guide you.
Get the Word Out That You're Looking for Members
Now it's time to get the word out that you're looking for members. This can be done through advertising in the paper and online - you want to be sure it's seen by as many people as possible. The ad should discuss what style of band you will be forming (the type of music), if there is a specific skill you need (a drummer, a guitarist, a vocalist and so forth), and how much experience they have. Also, be sure to highlight the commitment you expect from members.
Hold Auditions and Get a Feel for Potential Members
Auditions will be a huge step in the process and can be rather stressful for all parties involved. The person auditioning wants to do their best and you feel pressure to pick the right candidate that will help bring the band success. So, what should you look for during the audition process? There are a few things you can be mindful of:
Does their style match up with your vision?
How talented are they?
How comfortable are they performing in front of you?
Did they show up to the audition on time?
Did they show up prepared for the audition, which shows a level of respect and professionalism?
What is the rapport like?
Would they have something to add to the band - something others can't give?
What is their stage presence like?
What do they think of your music?
Each of these questions will help you to get more from the audition experience and ensure you pick the right member(s) for your band. It's okay to be picky, as this choice can affect the very survival and success of your band.
Writing Can Be a Collaborative Process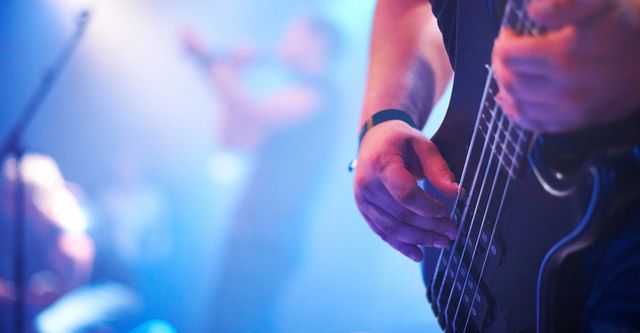 When writing music for the band, it doesn't have to be a solo activity. Some of the biggest and most successful bands out there use a collaborative process when it comes to writing the music. If you and the band members can't seem to come up with anything, it could be useful to hire a songwriter at least until you become more comfortable in the process.
Practice, Practice, Practice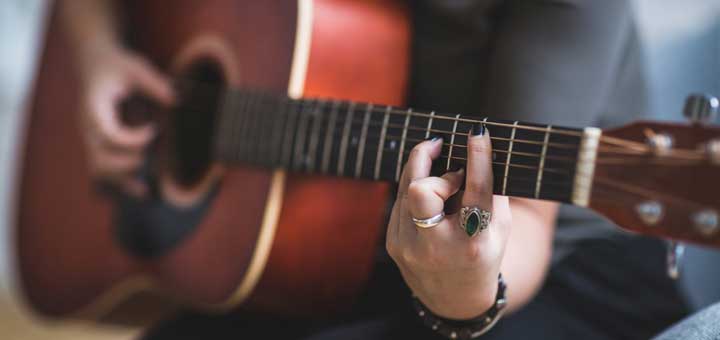 Once you pick all the members for the band, it's time for the most important part – practice. There is no such thing as too much practice, so be prepared to put in a lot of time and effort. Practice will pay off and it will help to increase your odds of success. As a new band, it's also an excellent way to start to form that all-important bond, get to know each other's musical style and give yourselves the freedom to be creative and have some special moments.
This is also an opportunity for each band member to learn more about the instrument they are playing and truly tap into their talent and better their skills. Just because you love playing music, doesn't mean you're using the best technique.
For example, did you know there are different types of drumsticks based on your skill/experience level and different styles of drum stick grip? You can follow these tips from Pirate to help better your skills and become the kind of drummer you had hoped to be. Pirate features 24-hour studio space which allows you to practice and perfect your skills. Their studios can be found worldwide and are open to bands just like yours, as well as producers, DJs, vocalists, podcasters and even dancers.
It's Time to Get the Word Out
Now comes the most exciting part so far: getting the word out about your band. One of the best and most effective ways to do that in today's digital age is to create a website and get on social networks. You want to get your band's music out to as many people on as many platforms as possible. It's not about selling records at the beginning; it's about building a fanbase and creating brand recognition.
You're Ready to Book Gigs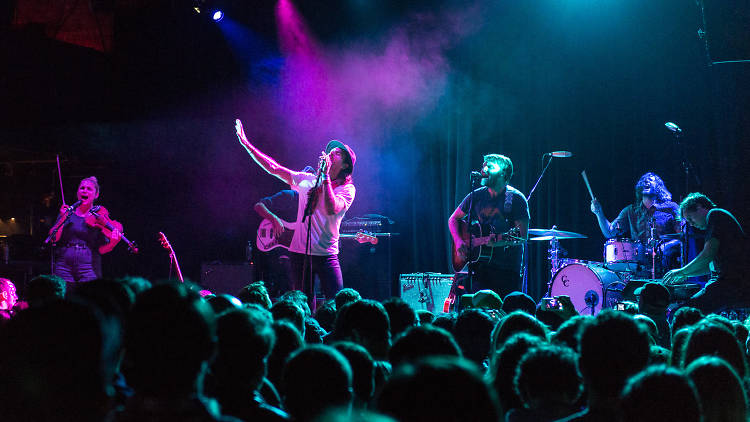 The time has come to take the big step towards your future success – it's time to start booking gigs. Don't worry about how small they are to start with, this is a stepping stone and it's how every band begins. The point is to get out there, get a feel for the stage, start to form a bond as a band, interact with a live audience and build a name for yourself.
Starting a band and realizing success doesn't tend to be a quick and easy process; instead, it takes years of hard work, dedication, creative vision and plenty of drive. Accepting this from the start will help you to be successful.

Please let us know your thoughts below about our article on "How To Start A Band In 2022: Your Guide to Success"
Check out these other Blogs we recommend for How To Start A Band.
1. thetoptens.com
2. carreersinmusic.com