Greetings to all guitar enthusiasts. Every musician should practise because we all know how crucial it is.

This may have been said a million times by now.

Just "PRACTICE" if you want to become a better guitarist. And you must acknowledge that it is true. As a result, the Guitarmetrics team has provided you with some inspiration! We've compiled the practise schedules of the best guitarists you know and shown them here.

Each guitar player is unique; some may practise for only a few hours a day and be able to shred like crazy, while others may work day and night to improve, but they all have one thing in common: a passion for music.
Not only have we included the practise methods of guitar legends like Steve Vai and John Petrucci, but also those of Slash, Eddie Van Halen, and other rock legends who revolutionised the guitar world!

You are aware of the suffering you experience after practising for 6 to 8 hours a day. Try to keep up with that; these guitar legends used to practise for 10-15 hours every day!

These guitarists called the guitar gods for a reason—they have displayed extreme perseverance in their playing!
1. Steve Vai (10 Hours Routine Guitar Workout)
Everybody's read the interview of Steve's that says, "It got to the point where I came home from school on Friday, slept till half the night, then woke up and practiced until time for school the next Monday.
I did this since I had my practise schedule and a list of things I needed to finish written down. How is it physically possible, we have always pondered. Who are we to criticise the Great Steve Vai, though?

We looked at his fabled 10-hour Practice Workout to better understand his practise regimen. And we came to the conclusion that Steve Vai spent a lot of time playing countless variations of 1, 2, 3, 4, all chords, scales, and arpeggios in all positions and all keys, melodic sequences in all keys and positions, intervals in all keys and positions, concentrated on picking, concentrated on slurring, played a lot of songs, etc.
When he was Frank Zappa's guitarist, Steve Vai transcribing a lot of music, which impacted his Hardcore Practice Routine.

For example, Steve Vai separated his practise time into smaller groups for exercises, chords, scales, ear training, sight-reading, composition, theory, and jamming.

He can play any method flawlessly because of this. Therefore, if you have the courage to finish Steve Vai's practise schedule, you too may master the guitar! Look at the video below to see Steve discussing his practise schedule.
If anyone of you has already started working on the Steve Vai Practice routine then tell us in the comments.
Video Credits- Youtube channel- Justinguitar
2. SLASH (Playing is the best Practicing)
Who doesn't know the Guitar Hero!!! Slash is undoubtedly the Face of Rock Guitar Player, His Practice routines are very different from most of the guitarist's, He believes that the more you play the better you get.
Take his iconic riff from "Sweet Child o Mine," for instance. Slash claimed in an interview that the entire riff was an error—basically a prank. Even now, I still find it immensely absurd and amusing that it was made into a song, let alone a popular one.

When I first took up a guitar, I played about with the riff as a pointless exercise. Since I don't really know how to practise effectively, I like to make up challenging pieces to play in order to improve. Playing random things repeatedly until you find something cool is how Slash practises.
Even though he is not the most technically proficient player, nobody can match his melodious playing style. He is also one of the most committed musicians out there. I had a tremendously hard time nailing the entrance solo on "Paradise City," he admitted in an interview. It just didn't seem to be "jamming" enough in my opinion.

Eventually, I had to call it a day and head home, but the next day, I returned and got it right the first time. To leave the studio without finishing the song was heartbreaking. I'm not very good at holding my attention.
So in short, Play as long as you can because every minute of your playing is Practice.  Check out Slash talking about his practice routine in the video below.
Video credit- Youtube channel- Guitar interactive
Check out our #1 recommendation for

 

learning Guitar

 

below. Your can

 

Sign up here

 

and get it free for 2 weeks! Check out the video below.
 3. Eddie Van Halen (a six-pack of Schlitz Malt Beer and Guitar)
The man who gave 'ERUPTION' to the world also had a quite weird way to practice Guitar. Eddie Van Halen was fascinated by the guitar and would sit on the edge of his bed and play every single day.
In the middle of the 1970s, on a Friday night in Southern California, his brother and pals would go out. When Edward stayed behind, he would get a six-pack of Schlitz beer and doodle. I used to perch on the edge of my bed with a six-pack of Schlitz Malt talls, Eddie has admitted.

I would be seated in the same spot, playing guitar, when my brother returned at 3 am after going out at 7 pm to party and get laid. I still do that after doing it for years.
When Eddie Van Halen initially started playing the piano, he had no interest in sight-reading, but he loved playing the instrument nonetheless. He memorised the song and played it off memory to win numerous piano contests.

In order to get his fingers adapted to his peculiar playing techniques, he has also admitted that he used to unplug his guitar and practise it throughout the house without any sound.

Eddie doesn't have a set practise schedule, but as Slash once stated, the more you play, the more you improve. To learn more, watch the video below.
Check out the EVH style Miniature guitar in our collectibles section.

Video credits- Youtube channel- Billboard
Want to learn to play guitar? Check out our #1 recommendation below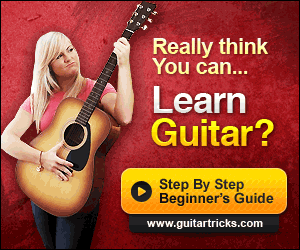 4. John Petrucci (Disciplined Practicing)
Dream Theatre's John Petrucci is renowned as a disciplined guitarist. With his virtuoso and lyrical guitar solos, he has made a contribution to the rock genre. His practise method leans more on systematic practise and placing emphasis on each guitar-playing component.

"Before you start a practise routine, you have to be conscious that the study of music is a lifelong process-a it's discipline," John Petrucci said in an interview with Guitar World magazine.
Consistency is also essential for mastering any discipline. It's much better to practise your guitar for a week and then jam for five hours one day than it is to not practise at all. Getting the most out of your practise routine depends on both the quantity and quality of time you invest.

You will advance far more quickly if you practise with concentration and attention and use your time effectively than if you spend the same amount of time aimlessly playing around. His reply gives the impression that he is a very organised and disciplined guitarist.
Additionally, he has made available a guitar tutorial series called "ROCK DISCIPLINE" in which he demonstrates his playing methods and practise licks. Check out the John Petrucci rock discipline video below.
Video credits- Youtube channel- Guitar channel
5. Joe Satriani (1-hour limit Practice Routine)
Joe Satriani is also known as one of the most organized and disciplined Guitar players. You can judge from his Technique that he favors some Techniques more than others.
Like how often of his tunes use a legato run and how excellent his legato technique is. A given method should only be rehearsed for an hour, according to Joe Satriani, and no longer. He claimed that "the brain can only hold so much fresh information before it says "enough"" in an interview with Guitar World. The changes in the brain that take place when a person learns something new have been researched by scientists.

They've discovered that the brain needs some time to heal before it can process fresh information. So only spend an hour a day on anything new or really difficult.
Additionally, Joe Satriani values chord knowledge highly. In an interview, he stated, "It may sound ridiculous, but if you don't challenge your fingers to go somewhere, they won't.
One day, when I was a teenager, I decided I was going to learn every chord in a Joe Pass chord book I had. I worked on it every day; there's no substitute for bonehead repetition.  
The beautiful thing about this exercise is that as you get used to it, you'll practically force your fingers to move from chord to chord, even though they don't relate to one another.

Now you know why Joe is considered one of the guitar gods! He plays the guitar with great discipline and consideration. Watch Joe Satriani's Advice to Aspiring Guitar Players in the video down below.
Video credits- Youtube channel- livinglegendsmusic
6. Yngwie Malmsteen (The Inspired Practice Routine)
Yngwie Malmsteen is one of the very few Guitarists who incorporate classical themes in his Guitar playing. Yngwie thought of practicing is very different from others.
He claims that while practising is beneficial, it is meaningless without a goal. He said: "When I play, I approach it as if it were the performance" in an interview with the ultimate guitar. even though I only play for myself.

At the location, everything had to be flawless. The best strategy is to constantly record since you can catch something they might not think about. You never know what will inspire you, and Yngwie firmly believes that inspiration is everything. Although Yngwie undoubtedly put in a lot of effort in the beginning, he now says, "Practice? Not really.
Yes, I do. In the living room, I have a small Marshall amplifier and a guitar in front of the TV. I play constantly, but it's more of a... I just play when I'm feeling motivated; it's not like I have to. It just occurs on its own.

And who can forget the legendary Yngwie Malmsteen quote? "How can less be more?" you might ask.

We can categorically declare that Yngwie is a unique guitarist with a distinctive style of playing the guitar. View the video below to hear Yngwie discuss his beginning guitar playing days.
Video Credits- Youtube channel- Seymour Duncan
 Check out some more Practice Tips we Recommend from other Blogs!!
1.ClassicFM.com -  
2. Uberchord.com -
So try out any of these Practice routines and let us know which one works for you. Tell us in the comments about your Practice Routine. We would love to hear it.
Check out Our Store for Premium Guitar Gears! (As they always say "You Never Have Enough Guitar Accessories"!)